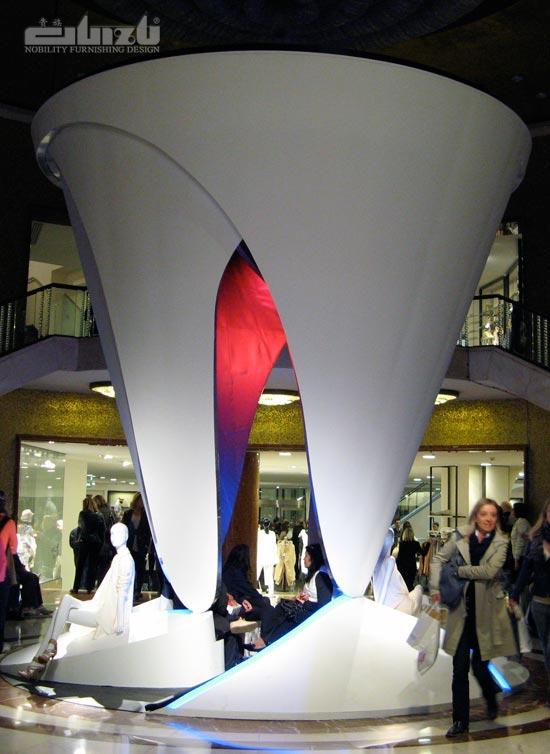 installation by UNstudio at the zara store at corso vittorio emanuele II

dutch

UNstudio

designed an installation for spanish clothing brand zara


during milan design week 2010. it consisted of a hollow and accessible cone made


from polished aluminum. functionally, it was a cross between a sculpture, an item


of furniture and a pavilion.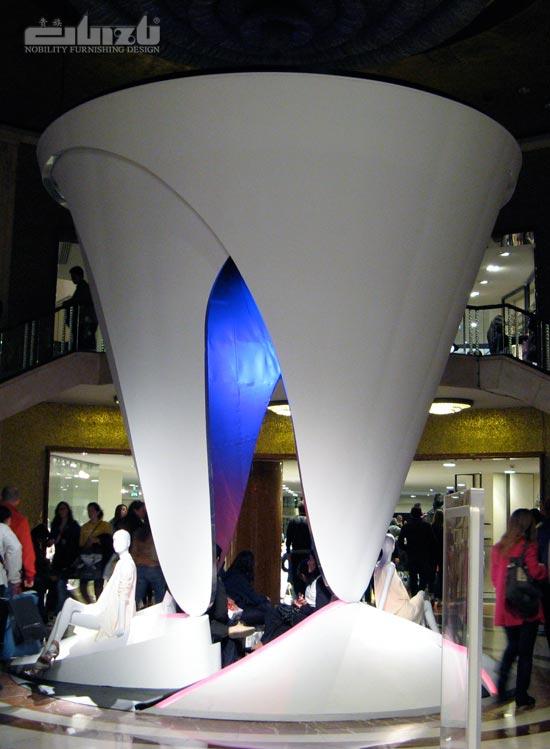 its position was directly behind the entrance of the shop, at a prominent spot in


the atrium where many period details of the shop's previous incarnation as a cinema


are preserved. the installation responds to this situation in both shape and materialization.


the funnel shaped opening at the top of the aluminium cone follows the outlines of an
original monumental circular chandelier. both installation and chandelier are carefully
positioned at the center of a circular plateau that is semi enclosed by two double sweeping
staircases that meet at the top and are framed by curved walls.

the theme of reflection is already mutely present in the walls, which are adorned


by shimmering golden mosiac panels and tableaus. when the gleaming golden walls


are reflected back in the shiny surfaces of the installation, along with the distorted


images of the interior of the cone itself, and fragmented reflections from the rest of


the store, a 'droste effect' emerges of recursive reflections of reflections. augmented


by special lighting, the installation offersb a kaleidoscopic experience of being


surrounded by multiple reflections.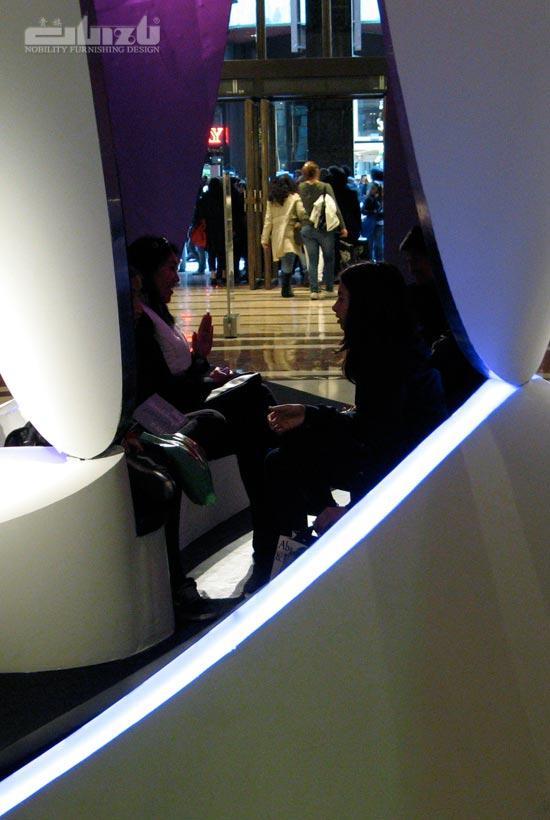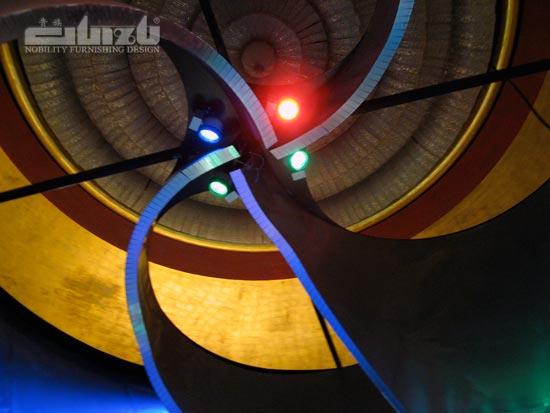 both installation and chandelier are carefully positioned at the center of a circular plateau